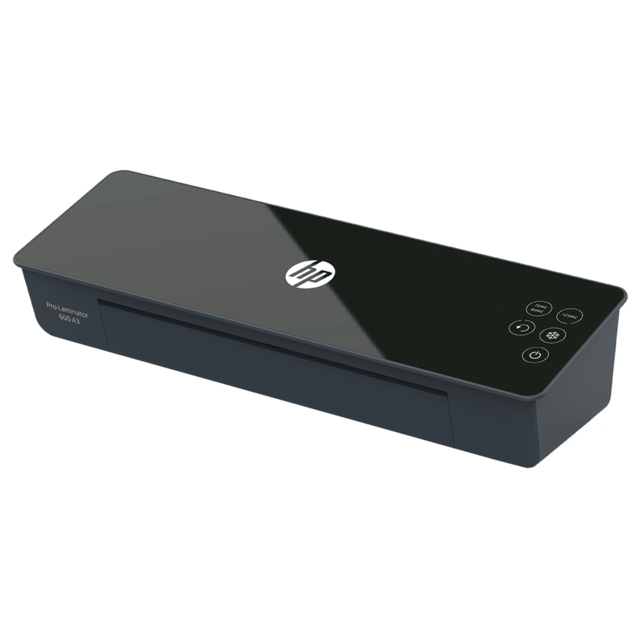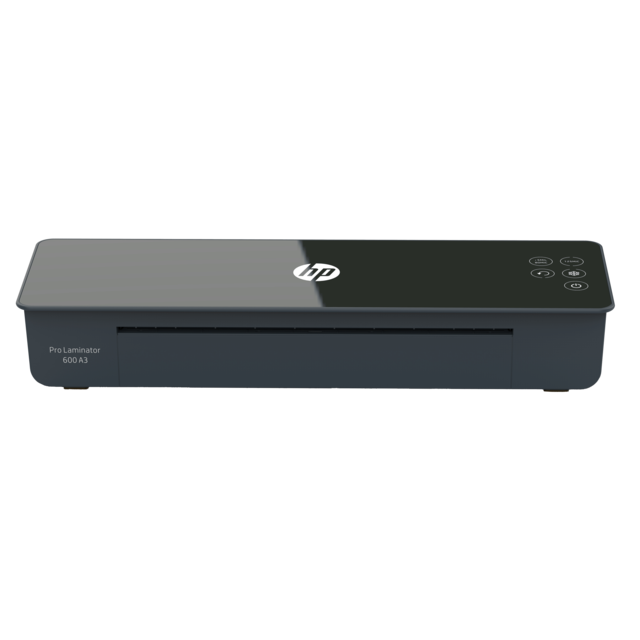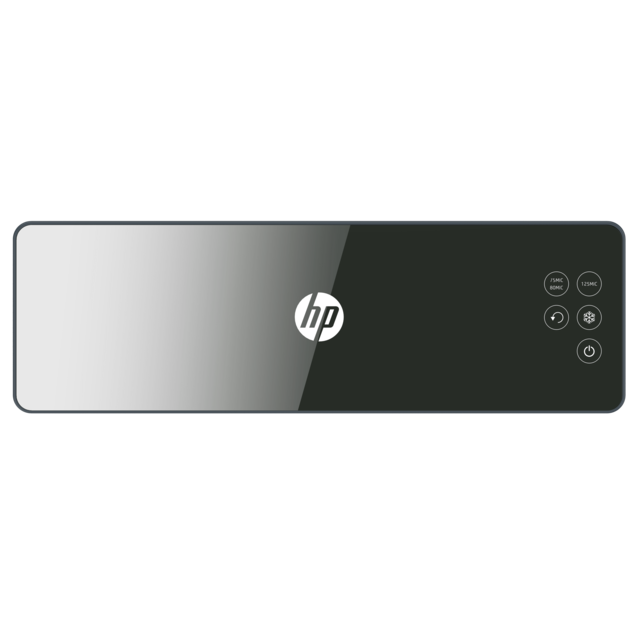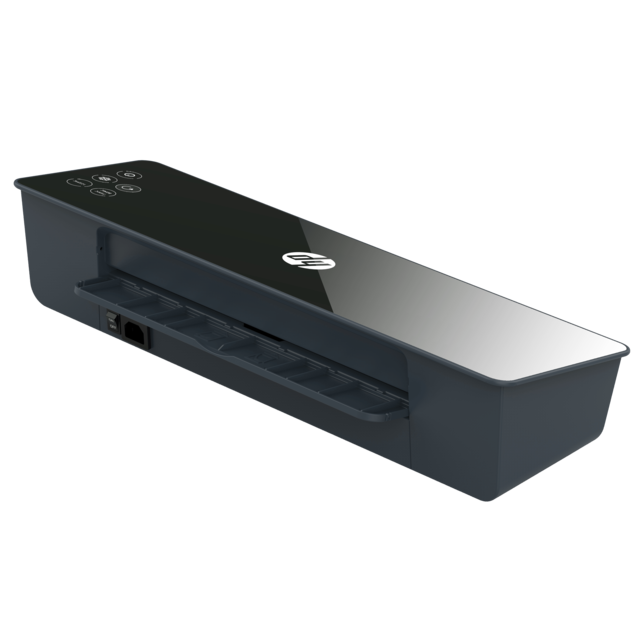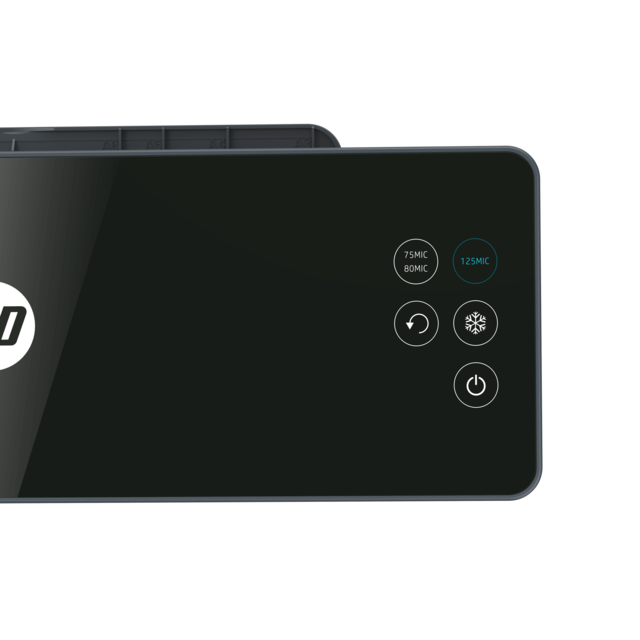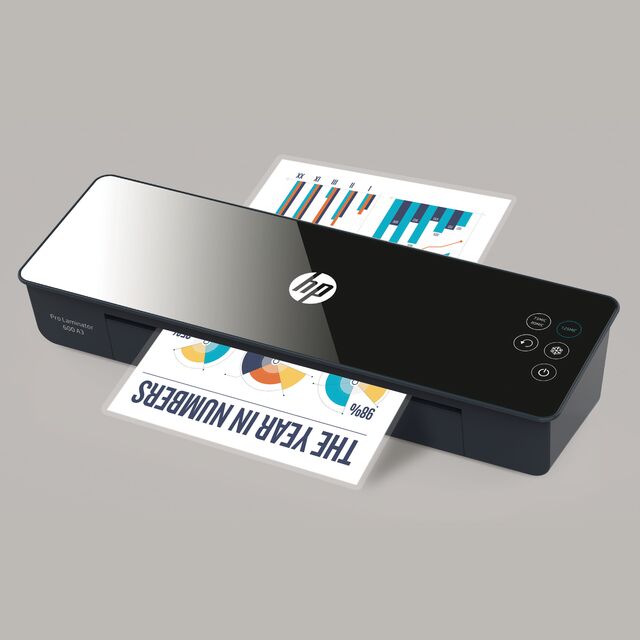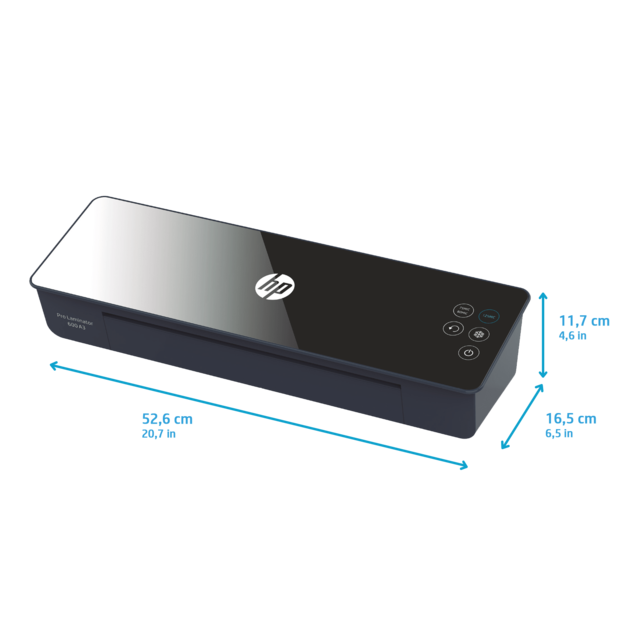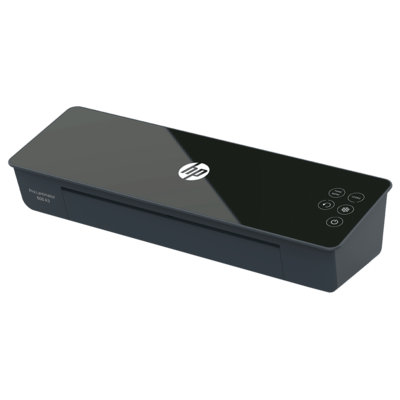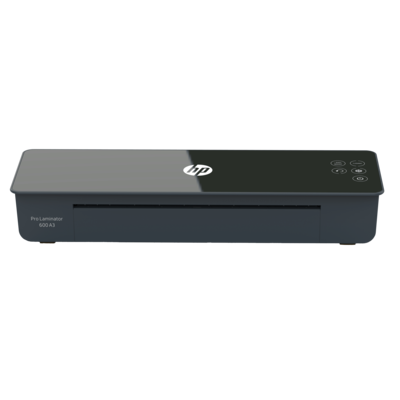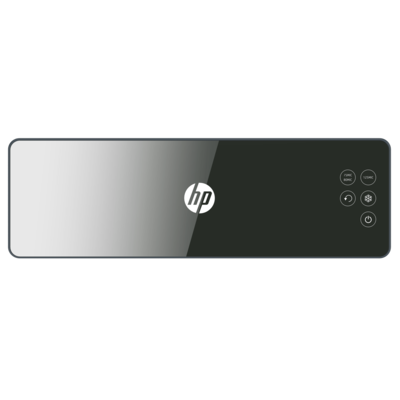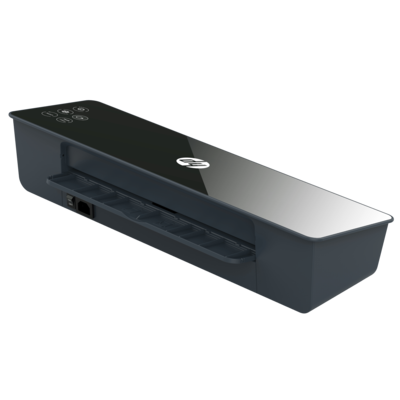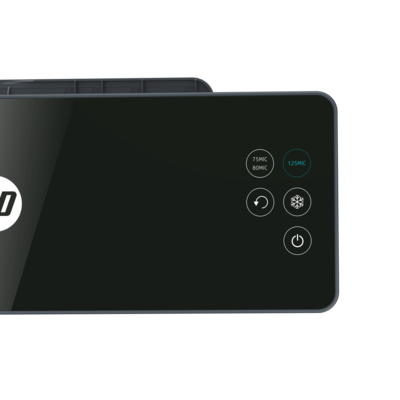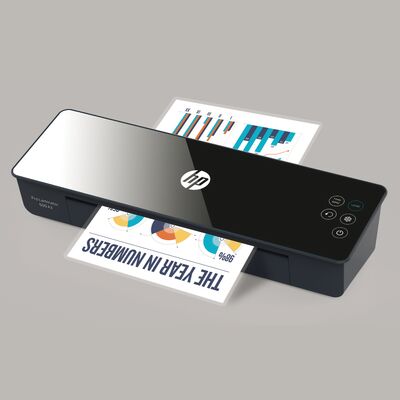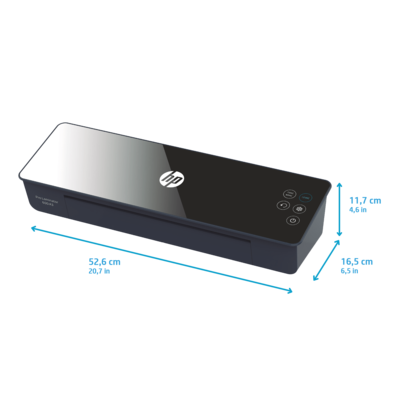 HP Pro Laminator 600 A3
Compared to its little brother from the HP Pro Laminator series, the HP Pro Laminator 600 A3 is suitable for larger tasks, since this elegant laminator in black design and high-quality glass surface seals your important documents up to DIN A3 format. The modern helper is not only suitable for menus, timetables and price lists, but also for placemats in the catering trade, for example. Thanks to the laminating process, these documents are not only protected from dirt, but also score points with their wipe-clean functionality. The powerful laminator warms up in just one minute and laminates a DIN A3 page in less than 45 seconds. This corresponds to a laminating speed of 600 millimetres per minute.

Available in stores now.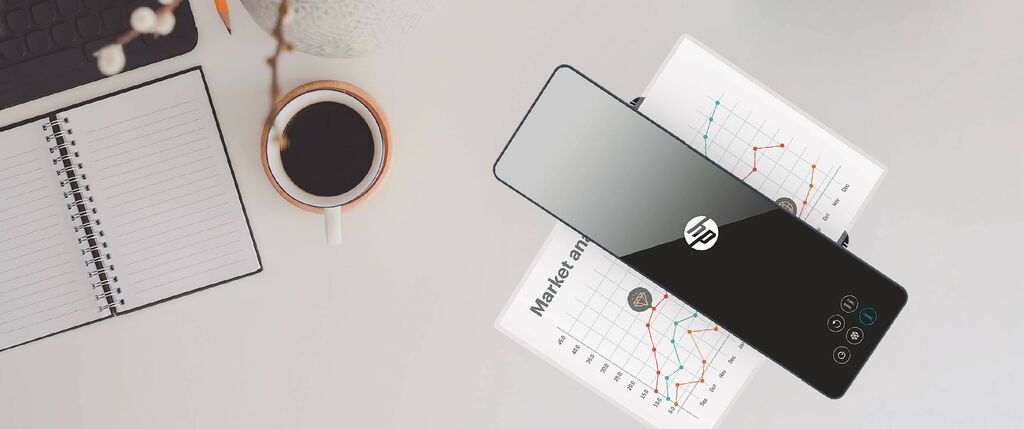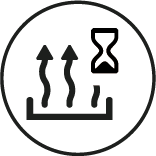 Warm-up time
Heats up and ready for use in only 60 seconds.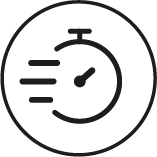 Speed
Laminates at a rapid 600 millimeters per minute.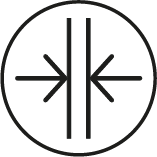 Film thickness
Applicable from 75/80 to 125 microns.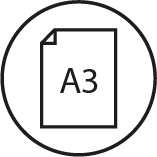 Format
Suitable for everything from business cards to DIN A3 documents.
The HP Pro Laminator 600 A3 is suitable for both hot and cold lamination and protects your important documents with a film thickness of 75/80 up to 125 microns and a maximum total thickness of 0.5 millimetres. This regal companion impresses with an intuitive touch panel, which not only switches the device on and selects the correct temperature, but can also be used to clear paper jams. If you accidentally feed the film at an angle into the practical backloader with the folding insertion aid and a paper jam occurs it can simply be removed at the touch of a button and the film is ejected again.
With the laminators from HP you can dive directly into your laminating pleasure as a 15-piece starter set, consisting of three DIN A4, four DIN A5, four DIN A6 and four business card sheets, is included with delivery.

Have you forgotten to switch off your HP Pro Laminator 600 A3? That's no problem either, because the device automatically switches to standby mode after 30 minutes and stops the heating process.
HP Pro Laminator 600 A3
Application area: companies, schools, offices
Laminating formats: from business cards to DIN A3 format
Warm-up time: 60 seconds
Film thickness: 75/80 to 125 microns or 0.5 mm thickness
Application: hot and cold lamination
Laminating speed: 600 mm per minute
Backloader: with fold-out insertion aid on the rear side
Temperature: 130 - 160 degrees celsius
Heating system: 2 rollers are heated from the outside
Input width: 330 mm
Colour: black
15-piece starter set (3 x DIN A4, 4 x DIN A5, 4 x DIN A6, 4 x business cards)
Touch Panel: Power, 75/80 microns, 125 microns, cold, rewind
Temperature controlled: each film thickness has its own temperature
Automatic standby mode: after 30 minutes
ABS function: rewind at the touch of a button
Voltage: 220 - 240 V
Frequency: 50 / 60 Hz
Power: 1450 W / 6.3 A
Motor type: AC
Item number: 3164
EAN: 4030152031641
Device dimensions: 526 mm x 165 mm x 116.8 mm (width x depth x height)
Device weight: 2.92 kg
This might also interest you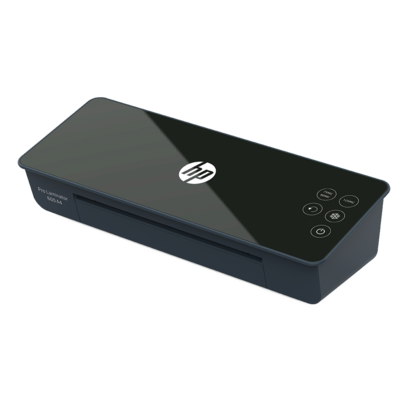 HP Pro Laminator 600 A4
Warm-up time: 60 seconds, speed: 600 mm per minute, film thickness: 75/80 - 125 micron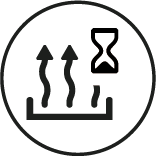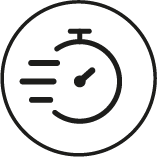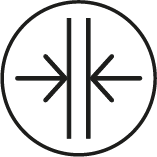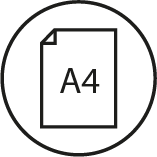 Still looking for suitable laminating foils?