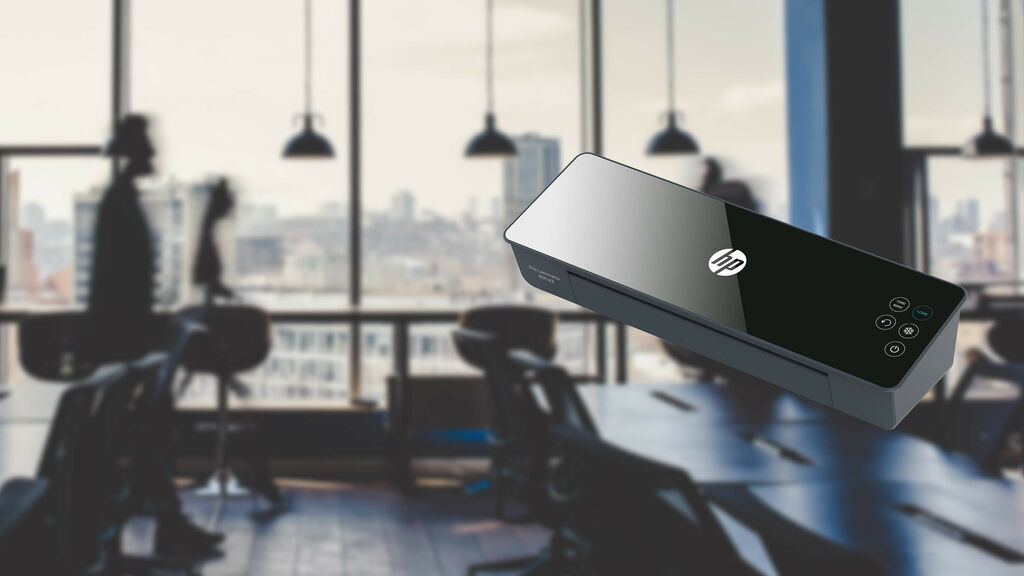 HP Pro Laminator
High-quality laminators for sophisticated requirements.
HP Pro Laminators
Premium laminators for professional use - extremely fast and effective
The high-quality HP Pro laminators have been developed for professional use in the commercial and private sector. These modern laminators in regal black and a high-quality glass surface impress with a particularly fast warm-up time of only 60 seconds and are suitable for cold as well as for hot laminating. The intuitive operation is done via an elegant touch panel, where the required temperature is selected based on the film thickness in microns.
The practical and powerful backloaders laminate at a speed of up to 600 mm per minute with a film thickness of 80 microns. The lamination of business cards up to DIN A3 documents is possible at a maximum film thickness of 125 microns.
Despite the foldable insertion aid on the back, a film jam can occur if you accidentally insert the film at an angle into the laminator.
This is easily remedied at the touch of a button by ejecting the laminating film on the input side. If the laminators are switched on and not used for a longer period of time, they automatically switch to standby mode after 30 minutes and stop the heating process.
To ensure that you can begin laminating your important documents straight away after purchasing your laminator, all HP Pro laminators come with a 15-piece sheet set. The starter set consists of three DIN A4, four DIN A5, four DIN A6 and four business card sheets in a foil thickness of 80 microns.
Are you looking for a laminator for occasional use in the hobby area? The series HP OneLam offers you devices for exactly this purpose.
Why Choose a HP Pro Laminator?
Heats up and ready for use in only 60 seconds
Laminating speed of up to 600 mm per minute
Easy operation via an elegant touch panel
Perfect laminating results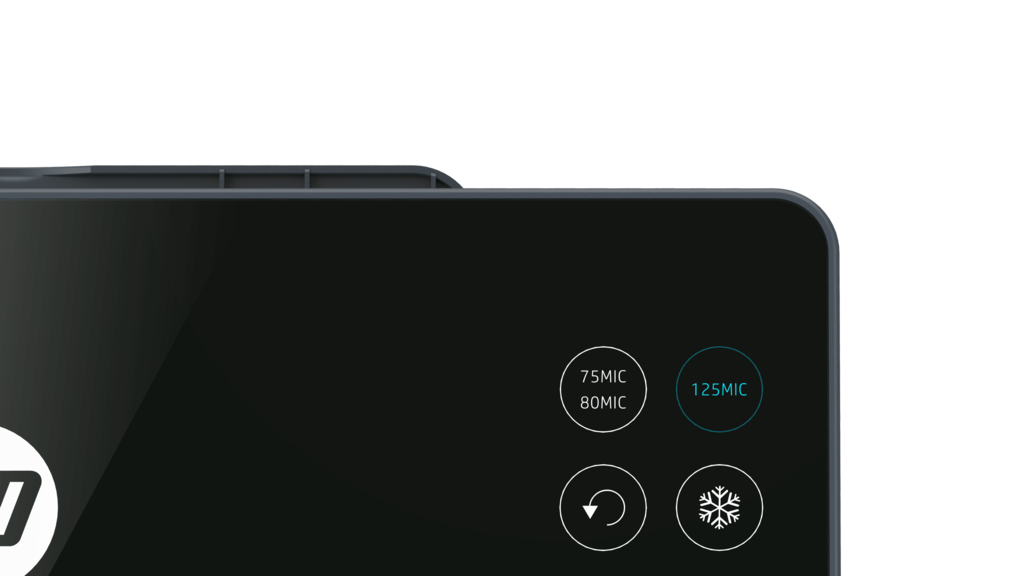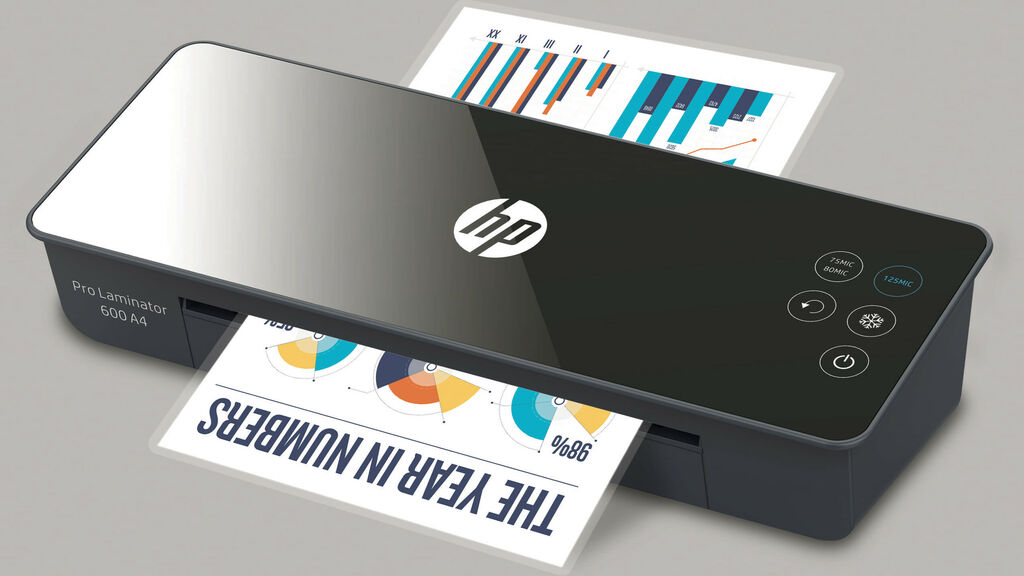 Good reasons for laminating
Why it makes sense to laminate important documents is obvious: The sealing protects the documents from dirt, moisture, forgery and UV radiation. In addition, laminated documents can be written on with a water-soluble foil pen and easily wiped off again. The areas of application for laminators are manifold: Whether blackboards for school, price lists for the office or menus in the catering trade - thanks to film lamination, your documents are always protected from wear and tear.
The right laminator
Do you regularly laminate a lot of documents? Then you should opt for a high laminating speed, which is specified in millimeters per minute, for quicker results. In addition to the thickness of the film you want to laminate, the format of your documents is also crucial. The laminators from the HP Pro series are available for formats up to DIN A4 or DIN A3. Smaller formats, such as DIN A5 or business cards, can of course be laminated with all available models.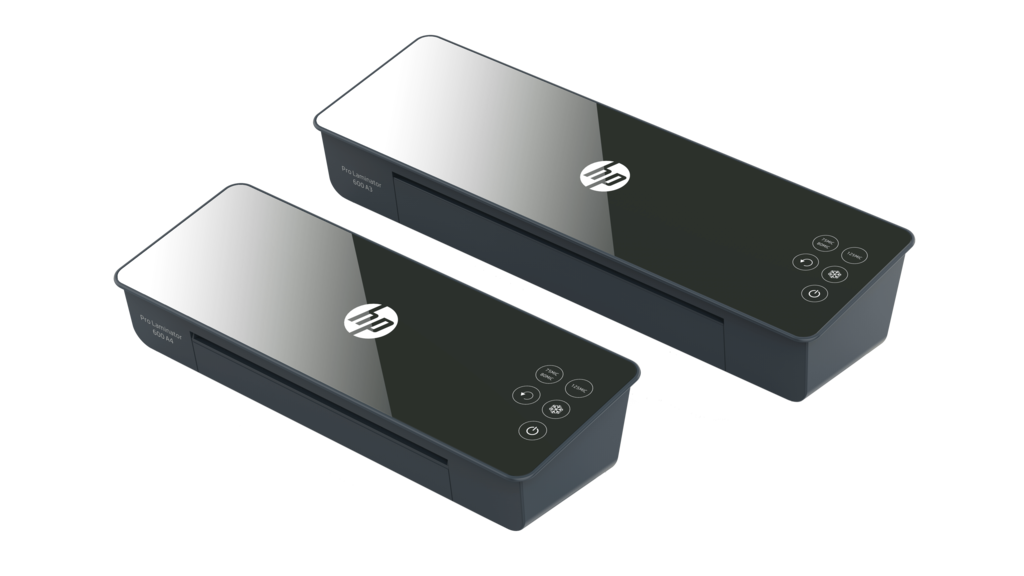 Your advantages in brief
Here's what you can expect from an HP Pro Laminator: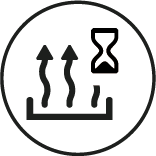 Warm-up time
Heats up and ready for use in only 60 seconds.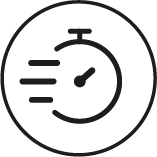 Speed
Fast lamination of up to 600 mm per minute with 80 micron laminating foil.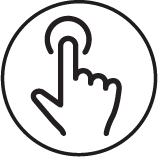 Touch panel
Intuitive handling via a control panel with all essential functions.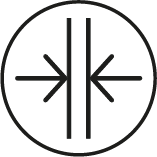 Film thickness
Depending on the model, suitable for laminating foils with a thickness of up to 125 microns.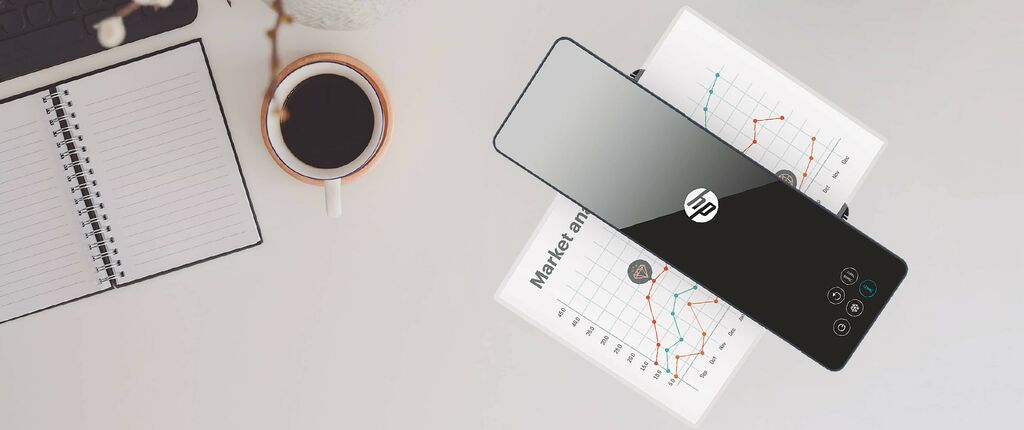 Laminating at a high level
Convince yourself of the new HP Pro Laminators.
The product selection
Choose the HP Pro Laminator that works best for you:
HP Pro Laminator 600 A4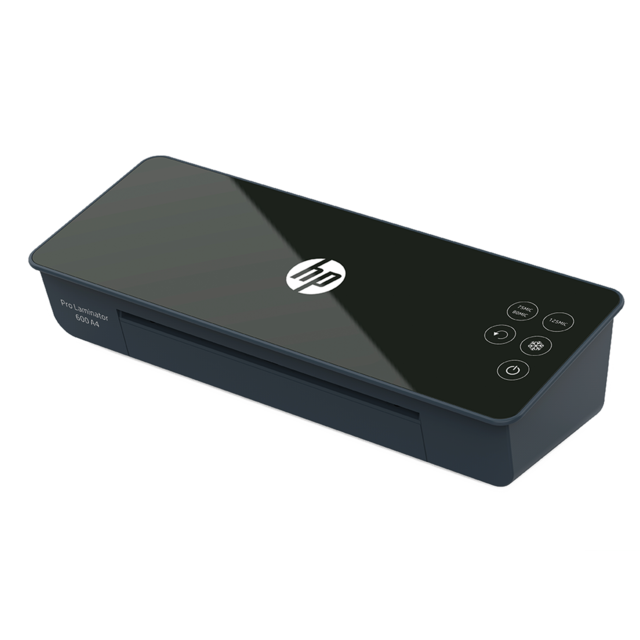 HP Pro Laminator 600 A4
HP Pro Laminator 600 A3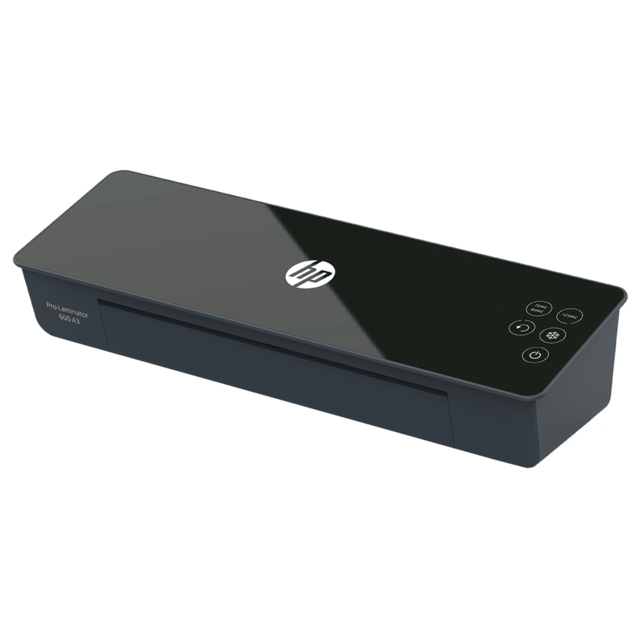 HP Pro Laminator 600 A3