Everyday laminating pouches, A3, 80 mic.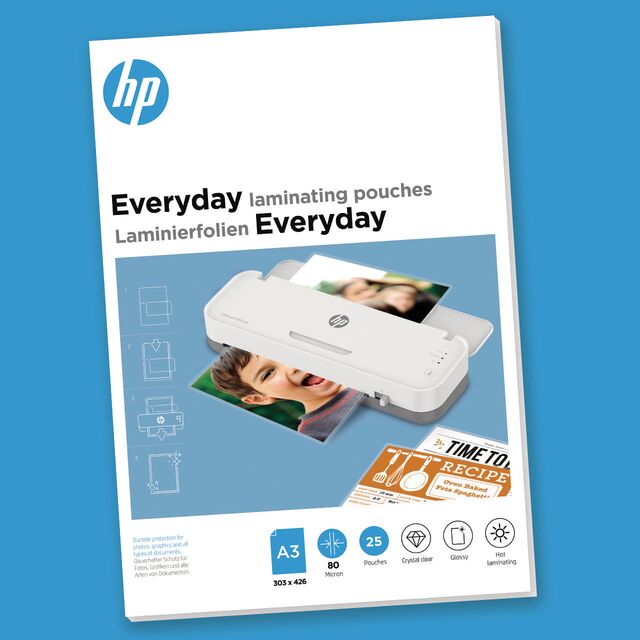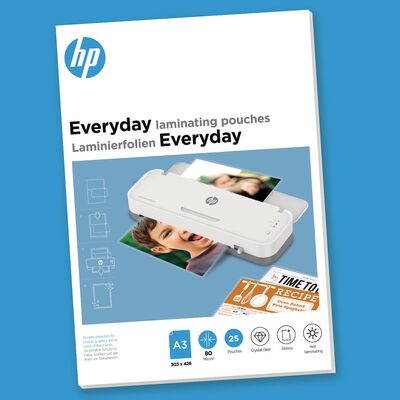 Everyday laminating pouches, A3, 80 mic.
These HP Everyday laminating pouches with dimensions of 303 mm x 426 mm let your important documents in A3 format impress and have a film thickness of 80 microns. The laminating pouches can be used with all hot laminators, regardless of the manufacturer, as long as the specified micron number is not exceeded. The transparent films have a glossy surface and are exclusively intended for hot lamination. The laminating pouches are available in 25 piece packs. If you have a larger demand, 50 piece sets are obtainabile in our range of HP Premium laminating pouches .

Available in stores now.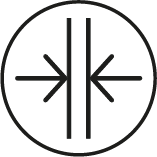 Film thickness
Laminating films with a thickness of 80 microns.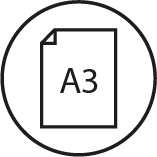 Format
For DIN A3 documents with the dimensions 303 mm x 426 mm.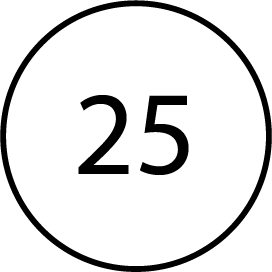 Content
Package unit of 25 foils per pack.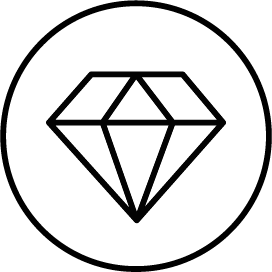 Features
Glossy and transparent and suitable for hot lamination.
The HP Everyday laminating pouches not only protect your important documents from dirt, moisture and UV rays but have other notable features: in the catering industry the lamination of placemats or menus is becoming increasingly popular as they are wipeable and can be easily cleaned and reused. Hiking or bicycle maps benefit by being protected from rainwater and made durable.

The lamination process is very simple with the right device:
When you have selected the desired laminating film for your document, place the paper in the laminating pouch so that a small margin remains all around. Once the laminator has reached the required operating temperature, place the laminating pouch closed side first in the laminator and wait for the laminating process. After the laminated document has cooled down a bit, you can cut it to size and use it directly.
Everyday laminating pouches, A3, 80 mic.
Foil size: DIN A3
Foil size: 303 mm x 426 mm
Film thickness: 80 microns
Colour: transparent
Surface: glossy
Application: for hot lamination
Contents: 25 pieces per pack
Item number: 9152
EAN: 4030152091522
Package dimensions: 33 cm x 46.5 cm x 0.5 cm (width x depth x height)
Weight: 0.61 kg
This might also interest you
Still looking for the right laminator?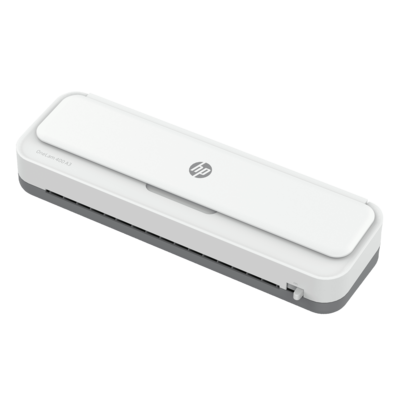 HP OneLam 400 A3
Warm-up time: 2 - 4 minutes, speed: 400 mm per minute, film thickness: 75/80 - 125 micron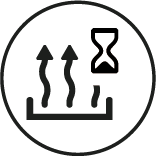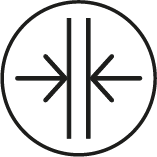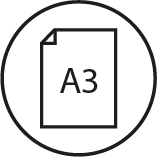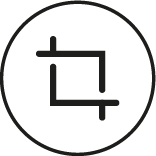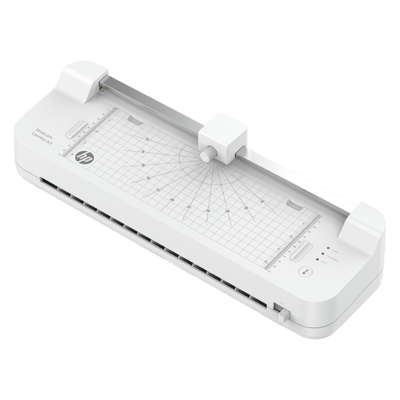 HP OneLam Combo A3
Warm-up time: 2 - 4 minutes, speed: 400 mm per minute, film thickness: 75/80 - 125 micron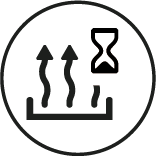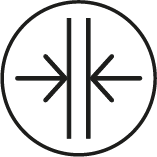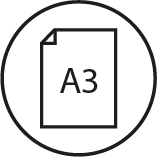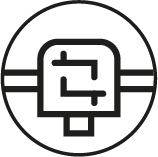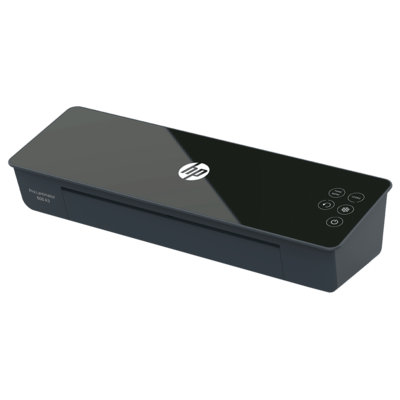 HP Pro Laminator 600 A3
Warm-up time: 60 seconds, speed: 600 mm per minute, film thickness: 75/80 - 125 micron