Premium laminating pouches, A4, 125 mic.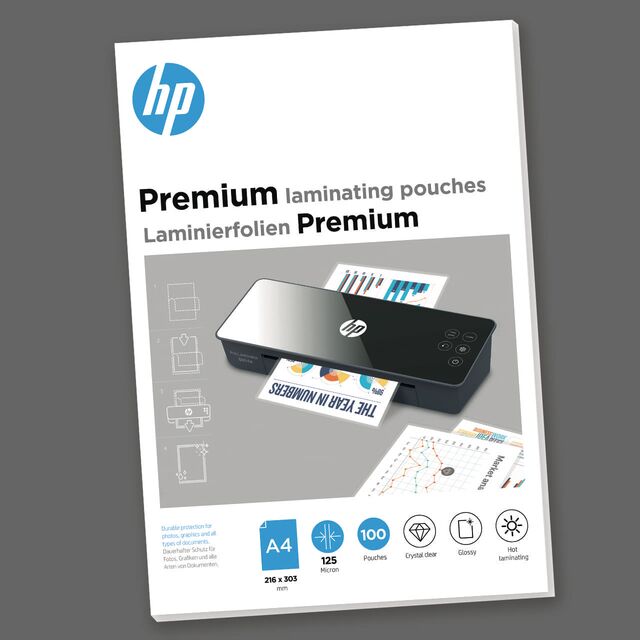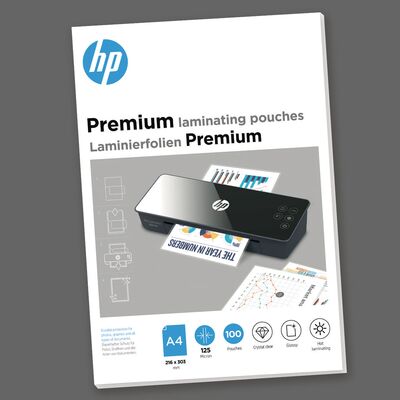 Premium laminating pouches, A4, 125 mic.
With the HP Premium laminating pouches give your important documents a high-quality feel and a radiant shine. Measuring 216mm x 303mm, these transparent laminating pouches with a glossy finish are suitable for your A4 sized documents. These films are suitable for hot lamination only and can be used with all hot laminators, provided the micron count specified by the manufacturer is not exceeded. This type of film is available in a box with a quantity of 100 pieces. For smaller requirements you will find what you are looking for with the HP Everyday 80 micron laminating pouches.

Available in stores now.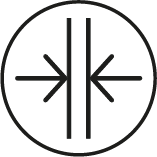 Film thickness
Laminating films with a thickness of 125 microns.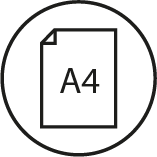 Format
For DIN A4 documents with the dimensions 216 mm x 303 mm.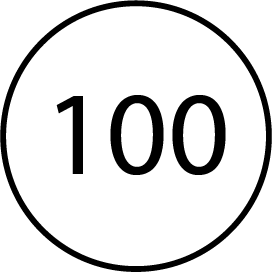 Content
Package unit of 100 foils in a carton with lid.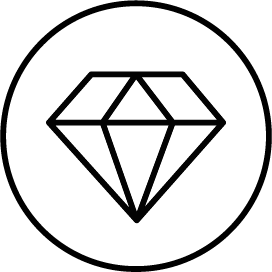 Features
Glossy and transparent and suitable for hot lamination.
You can protect documents that you use frequently from wear and tear and moisture by laminating them with HP Premium laminating pouches. Ideal for teaching materials or blackboard pictures, price lists or presentation documents for the office, or as placemats and menus for the catering industry. These documents are not only more durable due to the protection of the film but they are also wipeable and can therefore be cleaned and reused or written on with a suitable foil pen and rewiped.

For hot lamination, you will need an appropriate laminator that enables you to preserve your documents easily:
First choose the desired laminating foil and then select the required program on your laminator. Now place the paper in the centre of the laminating pouch, leaving an even margin all around. As soon as your laminator has reached the required operating temperature, place the laminating foil with the closed side first into the device and wait for the laminating process. Allow the finished product to cool slightly before cutting and use.
Premium laminating pouches, A4, 125 mic.
Foil size: DIN A4
Film size: 216 mm x 303 mm
Film thickness: 125 microns
Colour: transparent
Surface: glossy
Application: for hot lamination
Contents: 100 pieces per carton
Item number: 9124
EAN: 4030152091249
Package dimensions: 24.4 cm x 34.7 cm x 3.2 cm (width x depth x height)
Weight: 2.15 kg
This might also interest you
Still looking for the right laminator?