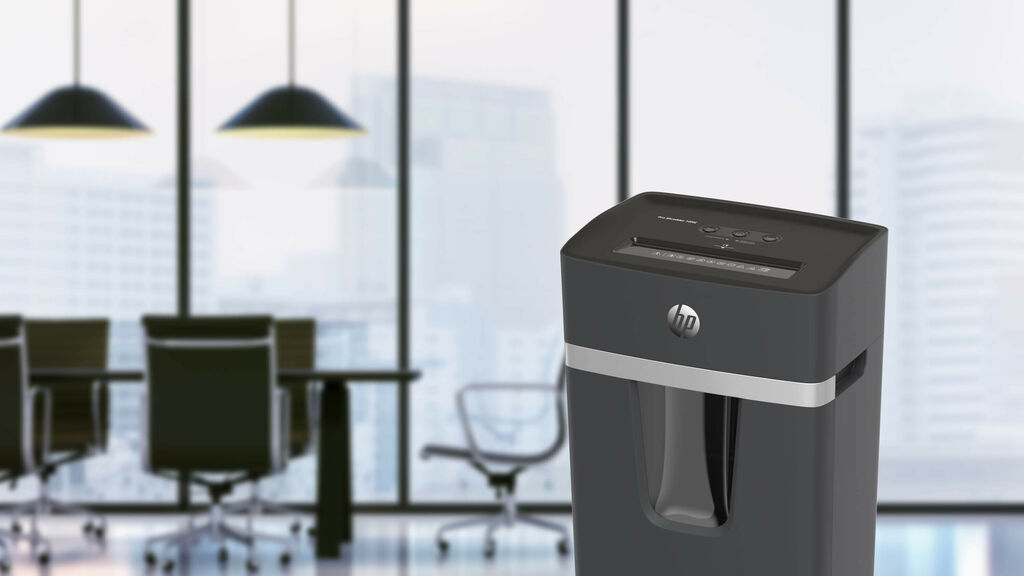 HP Pro Shredder
Powerful document shredders for professional use in your company.
The HP Pro Shredder Series
These professional document shredders for your company are particularly powerful and quiet.
The powerful HP Pro Shredders are ideal for professional use in larger office environments and score with a exceptionally quiet operating noise of only 55 decibels. The elegant document shredders in black design impress with the high security level P-4 or P-5 depending on the model and destroy your sensitive, personal documents as well as credit cards in accordance with the DSGVO.
Depending on the model, the high-quality office shredders on rollers assert themselves with a comparatively long operating time of up to 40 minutes before they need a break to cool down. The cutting capacity varies depending on the type of device and allows you to shred up to 24 A4 sheets at a time. If you accidentally insert too much paper, the shredders stop the process automatically and feed the paper back. The convenient shredders with intuitive operation have an automatic start-stop function as well as an overheating and overload indicator.
The larger models with a capacity of 25 litres or more automatically switch to sleep mode after 30 minutes and the power consumption drops to less than 0.5 watts. Thanks to the pull-out collection container with viewing window, you always have an eye on when the box needs to be emptied - even in the smaller versions without a technical fill level indicator.
No matter which model you choose, the annoying and laborious removal of paper clips and staples before the shredding process is no longer necessary, because shredding is no challenge for these professional office shredders.
Are you looking for a paper shredder for everyday use? Then the shredders from the series HP OneShred are exactly what you need.
Why an HP Pro Shredder?
Cutting capacity of up to 24 A4 pages
Continuous operating time of up to 40 minutes
Operates particularly quietly
DSGVO-compliant shredding of personal data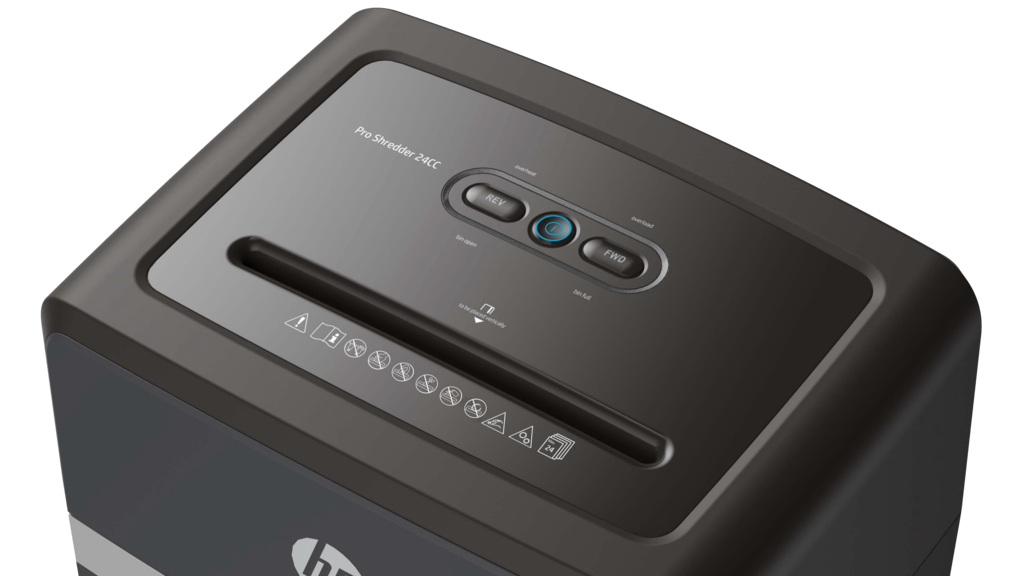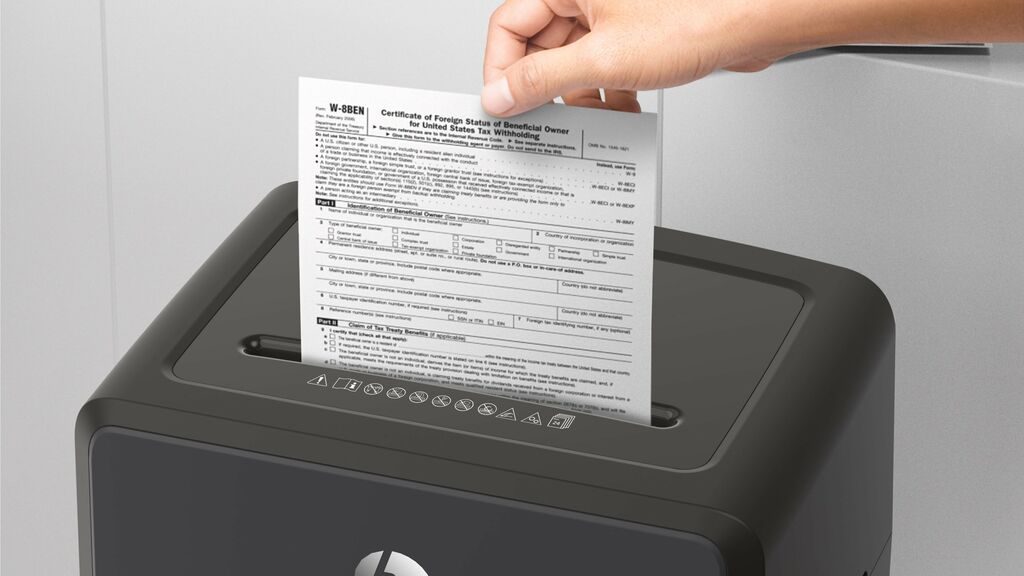 The security levels P-4 and P-5
The shredding of sensitive data must be ensured in accordance with the General Data Protection Regulation. Do you have confidential, personal data such as personnel files and job application documents to destroy? Then the HP Pro Shredders in the Cross Cut (CC) version are the right choice because they shred your documents in the particle cut into 4 mm x 35 mm small clipppings and thus meet the security level P-4. To dispose even of patient files or process files that are DSGVO compliant, you should opt for the Micro Cut (MC) version with the security level P-5. These models shred your documents into 2 mm x 15 mm clippings.
Which shredder suits you?
When choosing the right document shredder, in addition to the appropriate security level, it also depends on how often you shred documents, how many sheets you want to destroy at the same time and how many people use the paper shredder. For example, if the machine is used by several employees in an open-plan office, make sure that the waste bin is large enough so that it has to be emptied less frequently. Do you regularly have to shred whole stacks of files? Then a high cutting capacity and a long operating time are crucial.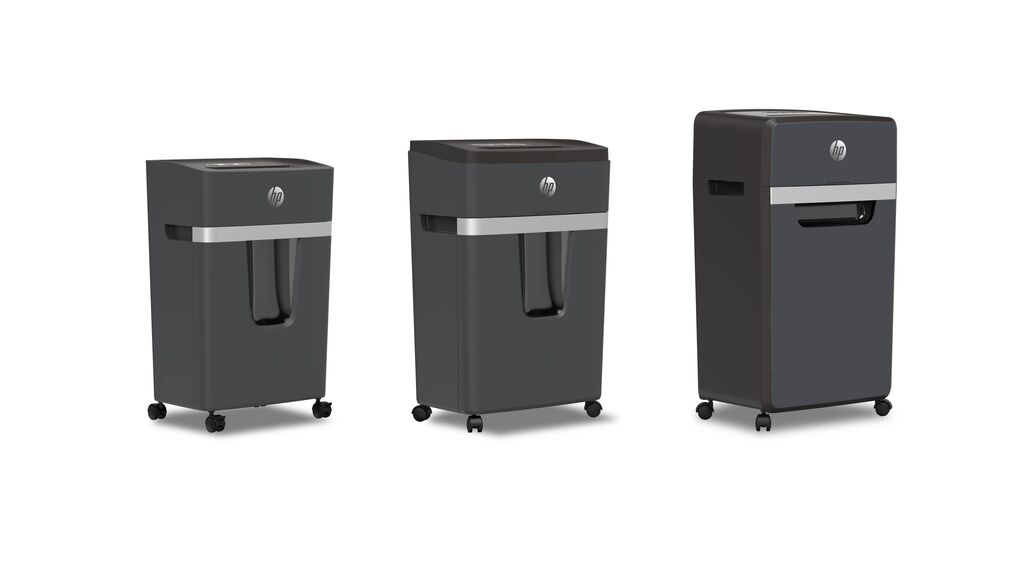 Your advantages in brief
This is what you can expect from an HP Pro Shredder: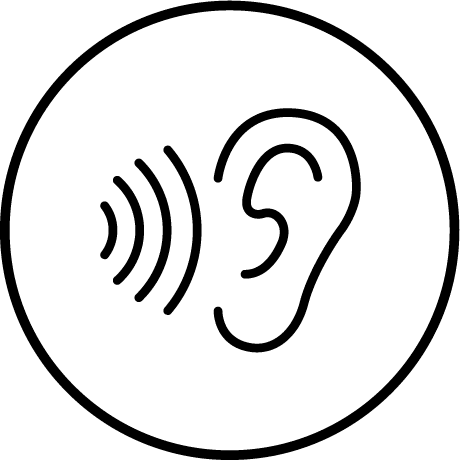 Operating noise
With a noise level of only 55 decibels, the shredders are exceptionally quiet.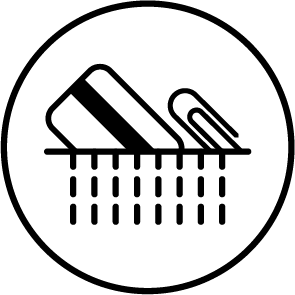 Cuttings
Paper, credit cards, paper clips and staples.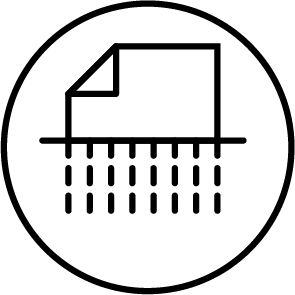 Cut type
The document shredders are available in Cross Cut (CC) or Micro Cut (MC).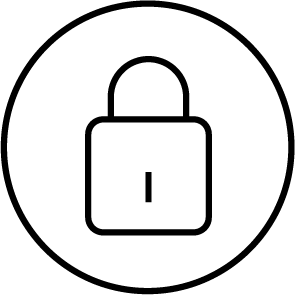 High security level
Depending on the type of cut, the safety level P-4 or P-5 is fulfilled.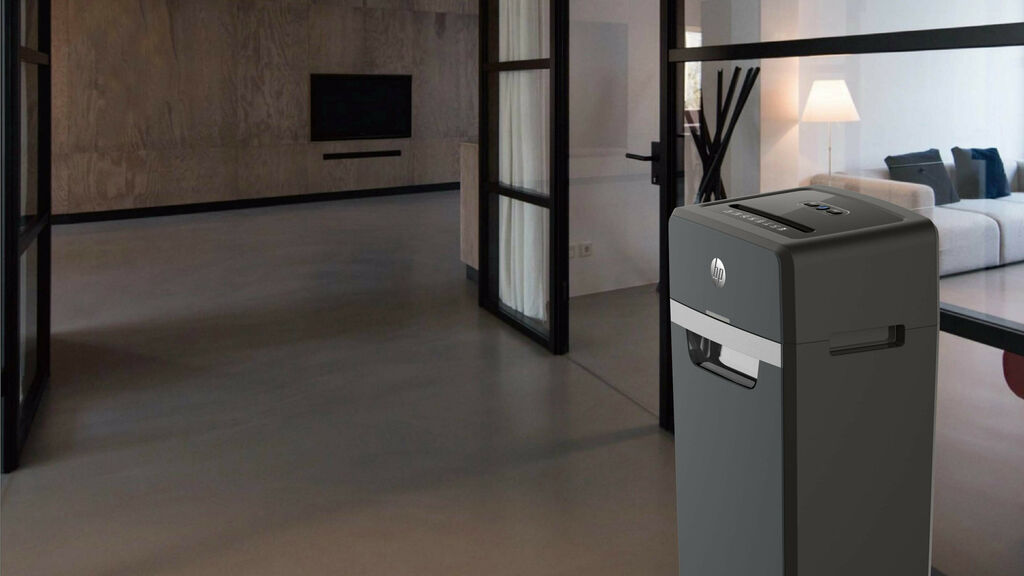 The new generation
Convince yourself of the shredders that have been developed for you